Intel's 'Comet Lake' Desktop CPU Leaks Show 10 Cored Flagship Core i9-10900KF
10th generation CPU 'Comet Lake' lineup of 13 SKUs comes out online via Computer Base. Just after hours AMD Ryzen 3rd Gen Test Launch the upcoming 'Comet Lake' CPUs leaked with a picture describing all the models by specs that anyone will refer before buying.
Also Read Our Best Pick Lists
Best Ryzen 3rd Gen Compatible RAM Kits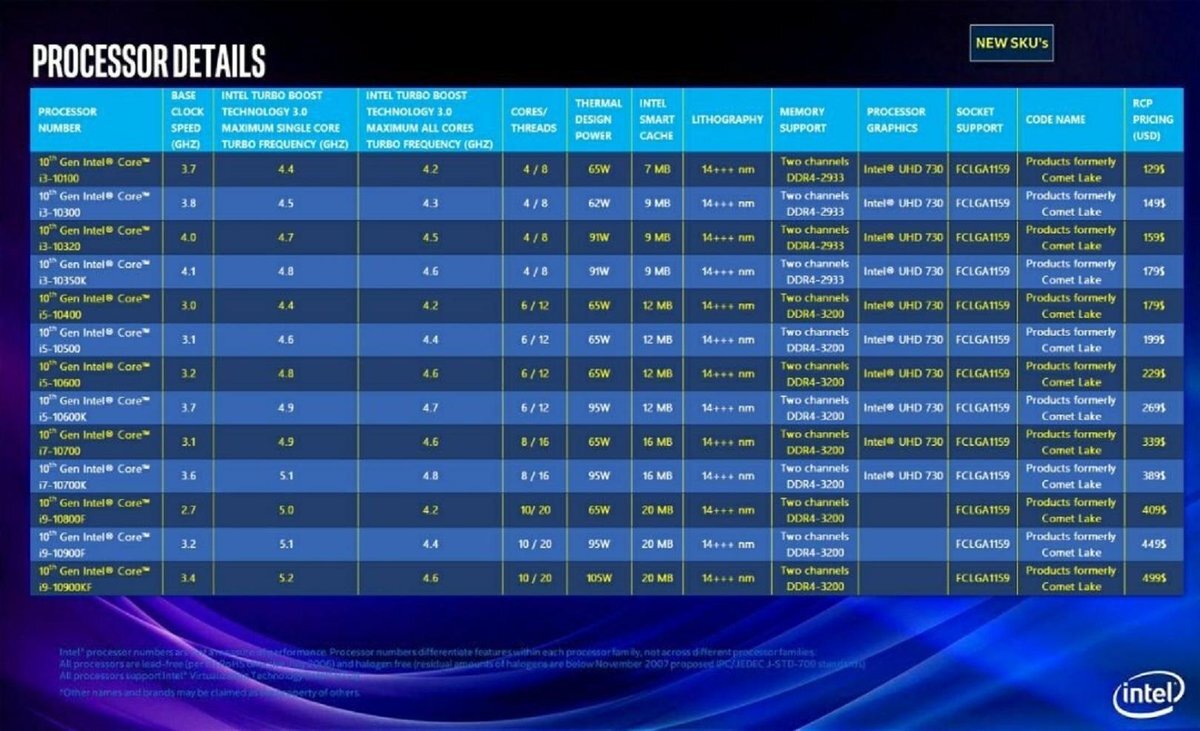 Picture from ComputerBase.de
Intel Lowers Prices
The prices look very reasonable, for example, $499 for 10 cored i9-10900KF. Budget oriented AMD puts $699 for 12 cored Ryzen 9 3900X. AMD is increasing its market share by cutting margins to attract more customers. Here, Intel is doing the same. However, 12 cored flagship CPU is not on the list to compete with Ryzen 9 3900X. Perhaps soon, they might add 12 cored model to keep the flagship fans on their side.
Faster Than Ever
Faster clock speed, more threads, more cores, larger memory might cause anything. There are many rumors telling about socket LGA1159 since this years spring.
Products mentioned:
Finance and Tech Contributor